Elvis Polanco, MS, CPP
Elvis Polanco, MS, CPP
President
Elvis Polanco and Madelene Rodriguez founded Radiant Training & Consulting, LLC to meet the growing demand for professional training and consulting services in the protection management field. Mr. Polanco's strategic initiatives are designed to provide training and consulting services based on a lifetime of professional experience.
Mr. Polanco's protection management experience includes the retail, entertainment, corporate security and executive protection fields. In 1994 he joined an established and well respected security firm that continues to provide exceptional protection management services to a host of high-profile individuals and clients. A year later he joined a prominent life insurance company where some of his responsibilities included security training, presentations, fire drills, technical security and the day-to-day operation of a proprietary security staff.
Mr. Polanco holds a Bachelor of Arts Degree from the Bernard M. Baruch College School of Liberal Arts and Sciences and a Master of Science Degree in Fire Protection Management, summa cum laude, Graduate Dean's List, from John Jay College of Criminal Justice. He is certified as a Protection Professional--CPP--in Security Management by the ASIS International Professional Certification Board.
As a New York City Fire Safety Director--FSD--and Emergency Action Plan Director--EAPD--Mr. Polanco combines his security and fire safety management experience, from both academia and the built environment, to develop and administer compelling, comprehensive and incomparable fire safety consulting programs. He is a NYS Certified Security Instructor and an American Red Cross Certified First Aid CPR/AED Instructor who has authored and published numerous articles on security and fire safety in the built environment in Security Director and Security Director News magazines. Mr. Polanco's opinions have been published in the New York Daily News and The Wall Street Journal.
His active professional memberships include ASIS International, the National Fire Protection Association (NFPA) where he is a member of the Building Fire Safety Systems Section, the Fire Safety Directors Association of Greater New York (FSDA), NYPD Shield, the John Jay College Alumni Association and the International Law Enforcement Educators and Trainers Association (ILEETA). He is a Notary Public Officer of the State of New York.
---
Vaughn Bradley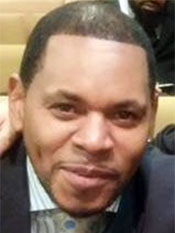 Vaughn Bradley
Instructor
Vaughn Bradley has over 25 years of protection management experience in public safety and security. He has had experience at the Federal level as an On-the-Job Trainer and Supervising Officer with the Department of Homeland Security. He is also experienced in Private Security Management with extensive knowledge in policy and procedures relative to the safety of the general public and private clients.
Mr. Bradley also served as an Executive Protection Agent where he safeguarded and maintained highly sensitive and confidential information. He is a believer in security personnel maintaining a high level of physical fitness, professional appearance and demeanor for optimal job performance, regardless of the space or people being protected. He evaluates situations with efficacy and acts with precision for the safety of private clients and the general public.
As a trainer Mr. Bradley's goal is to build this capability in his students so that they can effectively implement the classroom lessons to their real-world experiences.
---
Jeffrey Douglas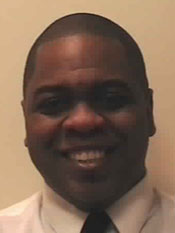 Jeffrey Douglas
Instructor
Jeffrey Douglas has been involved in the protection management field since 1988. Jeff is considered a journeyman in the security and fire safety fields, having had extensive experiences in a variety of security spaces, including retail, corporate, nightlife hospitality and executive protection . . . to fire guard and fire safety director. Coupled with considerable experience in customer service, Jeff is well versed in the security consulting field and has been instrumental in securing client contracts for several security services companies in New York City.
Jeff has earned many certifications and has attended a variety of protection management courses, beginning with the standard security training courses to the Fire Guard, Fire Safety Director and Emergency Action Plan Director to self-defense for security officers, the 47-hour armed security training guard, anti-terrorism training, behavioral analysis techniques in security and most recently Jeff became a certified CPR/BLS instructor and a Certified Security Instructor in General Topics.
As a security instructor at Radiant, Jeff is bringing all his real-world experiences to the classroom and sharing his knowledge with the students.
---
Lt. Russ Hoffmann (Retired NYPD)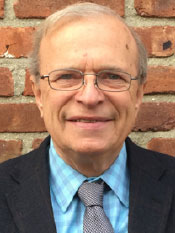 Lt. Russ Hoffmann
Instructor
Lt. Russ Hoffmann has been certified as a New York State General Topics Security Instructor and State of New Jersey SORA Security Instructor since 2008. Prior to his career in the private sector, Lt. Hoffmann served over 20 years as a New York City Law Enforcement Officer. He earned an MPA in Criminal Justice from John Jay College in New York City.
Thousands of students have graduated from his courses and have gained employment in many areas in the private security industry, including corporations, museums, exhibit halls, and schools. Other graduates have pursued careers in law enforcement as police officers, correction officers and college security officers.
Lt. Hoffmann continually receives high praise from his students who find his on-the-job police and private security experience, coupled with case studies, to be very helpful in providing safety and security services to their employers.
Instructional training includes special emphasis on crime prevention and customer service to enhance the employers' reputation and safety profile. Courses include language skills, interviewing skills, homeland security, with special emphasis on incident prevention and fire safety awareness.
---
Patrick Hughes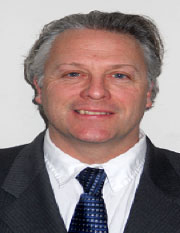 Patrick Hughes
Instructor
Patrick Hughes is a High Pressure Boiler Operating Engineer and has been working with high pressure boilers since 1987. Over that time he has managed the operation, maintenance, and inspection of power boilers with Consolidated Edison.
Over the past five years, Mr. Hughes has taught a Con Ed-recognized Preparatory Boiler Operation and Safety Course designed to prepare prospective High Pressure Boiler Operating Engineers for the formal examination administered by the NYC Department of Buildings.
He has acquired the National OSHA teaching certification and is an American Red Cross Authorized Provider for CPR and First Aid. He is an HAZWOPER Incident Commander (IC), and holds a High Pressure Boiler Operating Engineer's License, Refrigerant Machine Operators Certificate, and P-13 Fuel Oil Storage Certificate.
Mr. Hughes holds a Bachelor's Degree in Business Administration from Adelphi University in Garden City, NY.