Coordinator of Fire Safety and Alarm Systems in Homeless Shelters F-80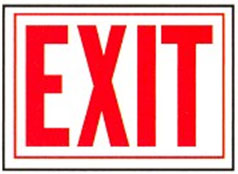 A Coordinator is required in buildings occupied by more than 15 people and used more than 30 days a year for housing. A Coordinator is required in auditoriums, churches, schools, community centers, shelters, and other such buildings used for housing. This requirement does not include buildings such as hotels, motels, offices and apartment buildings. The Coordinator is hired by the program administrator or agency having charge of the occupancy to ensure that the fire safety plan is implemented and that all fire safety regulations are obeyed on the premises.
A fire safety plan must be filed with the Fire Department by the administrator or agency having charge of the shelter. This document must include a plan for fire drills and evacuation procedures, including a detailed description of what must be done in case of a fire emergency. The fire safety plan must be approved by the Fire Department. The applicable parts of the fire safety plan must be distributed to all employees in the shelter and a copy of the fire safety plan must be kept at the fire command station. The Coordinator must also develop and implement and supervise all fire prevention and fire protection programs on the premises. When the Coordinator is absent, a deputy must assume the role of Coordinator.
The Coordinator must have a strong understanding of fire fighting and fire protection techniques. The Coordinator must know the location of and how to operate all fire protection devices in the shelter. In addition, the Coordinator must make sure that these devices are in good working order at all times. In case of a fire emergency, the interior fire alarm system must be activated and the fire department notified that the alarm has been sounded.
After completing the course, candidates must take the Coordinator F-80 exam at FDNY Headquarters at 9 MetroTech Center in Brooklyn, New York. The exam consists of 50 multiple choice questions and a passing score of 70% or higher is compulsory. This class is open to all individuals interested in learning what to do in the event of fire emergencies in shelters.
Class Schedule (subject to change without notice)
If you pay online you are agreeing with the content of our Refund Policy.
To register and pay via charge, credit or debit card, including American Express, Master Card, Visa, JCB and Discover, please click on the corresponding "Register and Pay Now" link below or call 212-213-3434 during normal business hours.
To register and pay in advance via money order, corporate check, certified personal check or cash, please visit our office or send payment by mail (except cash) to: Radiant Training & Consulting, LLC, 566 Seventh Avenue, Suite 602, New York, NY 10018. We are located between 40th and 41st Street in Times Square.
March 2018
Friday: March 16, 9a to 5p

April 2018
Friday: April 27, 9a to 5p

Please arrive to class ON TIME as classes start promptly.
If you have any questions, please Contact Us.