Fire Guard F-01 for Impairments Course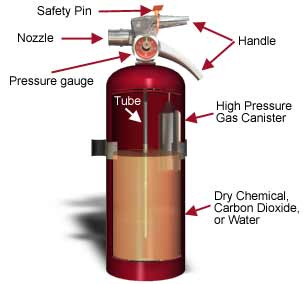 This course is designed to prepare candidates for the FDNY Consolidated Fire Guard Certificate of Fitness Exam F-01, which includes material for Shelters; Office Buildings, Hotels and Motels; Boatyards and Marinas and to Supervise Boatyards and Marinas; Field Construction Sites; Torch Operations; Places of Public Assembly, Film Studios and city-wide for fire alarm systems and fire suppression systems impairments.
The course includes information taken from the FDNY Fire Prevention Code and the Fire Prevention Directives of the Bureau of Fire Prevention. The material does not cover all the information that candidates need to know in order to perform the functions of a Fire Guard at the candidates' work locations. It is the responsibility of the candidates to acquire as much site-specific information as possible to effectively perform the functions of a Fire Guard.
Companies that provide security services usually mandate that individuals who are seeking security employment also possess the Fire Guard Certificate of Fitness before they are considered for employment in the security/fire safety industry.
After attending the course, candidates must take the Fire Guard exam at FDNY Headquarters at 9 MetroTech Center in Brooklyn, New York. The exam consists of multiple choice questions and a passing score of 70% or higher is compulsory. Fire Guard services are required in high-rise buildings, hotels, motels, marinas, places of public assembly, film studios, construction sites, boatyards and shelters when the fire alarm and/or fire suppression systems are not operational; and torch operations.
This is not an FDNY-mandated course.
Class Schedule (subject to change without notice)
If you pay online you are agreeing with the content of our Refund Policy.
To register and pay via charge, credit or debit card, including American Express, Master Card, Visa, JCB and Discover, please click on the corresponding "Register and Pay Now" link below or call 212-213-3434 during normal business hours.
To register and pay in advance via money order, corporate check, certified personal check or cash, please visit our office or send payment by mail (except cash) to: Radiant Training & Consulting, LLC, 566 Seventh Avenue, Suite 602, New York, NY 10018. We are located between 40th and 41st Street in Times Square.

March 2018
Monday: March 12, 4p to 7p

April 2018
Wednesday: April 4, 4p to 7p

Please arrive to class ON TIME as classes start promptly.
If you have any questions, please Contact Us.