Building Operation, Maintenance and Record Keeping Course for Refrigerating System Operating Engineers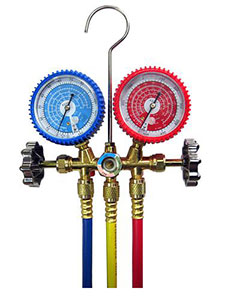 This course is required of all Certificate of Qualification holders, including those that may currently not have a work location registered with the Fire Department. All Certificate of Qualification applications for renewal on or after January 1, 2016 must submit evidence of having completed such course or a valid FSD (F58/F25) Certificate of Fitness. The curriculum developed by the Bureau of Fire Prevention addresses the following subject matter areas:

(A) Module 1: Primary Fire Protection Systems
Fire alarm systems
Sprinkler systems
Standpipe systems
Painting of sprinkler and standpipe system piping and valve handles in both new and existing buildings
Out-of-service sprinkler, standpipe and fire alarm systems, including impairment coordinator, fire guard and notification requirements
(B) Module 2: Other Fire Safety-Related Building Systems
Refrigerating systems
Emergency power systems
Battery system
Smoke control systems
Elevator in readiness
Non-water fire extinguishing systems
Means of egress
Commercial cooking systems
(C) Module 3: Other Fire Safety Operational and Maintenance Requirements
Hot work operations
Flame-resistant decorations
Fumigation and insecticidal fogging operations
Emergency planning and preparedness
Portable fire extinguishers
Permits, certificates of fitness/qualification and company certification
All candidates must pass this graduation test with a score of 70% or higher prior to receive the school certification applying for the renewal of the Certificate of Qualification. The graduation test will summarize the material learned during the training.
Class Schedule (subject to change without notice)
To register and pay via charge, credit or debit card, including American Express, Master Card, Visa, JCB and Discover, please click on the corresponding "Register and Pay Now" link below or call 212-213-3434 during normal business hours.
To register and pay in advance via money order, corporate check, certified personal check or cash, please visit our office or send payment by mail (except cash) to: Radiant Training & Consulting, LLC, 566 Seventh Avenue, Suite 703, New York, NY 10018. We are located between 40th and 41st Street in Times Square.
March 2018
Tuesday: March 20, 9a to 5p
April 2018
Wednesday: April 25, 9a to 5p
Please arrive to class ON TIME as classes start promptly.
If you have any questions, please Contact Us.